Taking the Guesswork Out of Private Market Investments
Our Founders, Dagan Bora and Seth Wright, realized that investment in the nonpublic securities market is dominated by institutional investors who have tremendous experience and resources dedicated to every investment decision, leaving the self-directed individual investors in the dust. Our Team's objective is to design the tools to help self-directed investors become active participants in private market investing, unleash the raw financial power of the 12.4 million+ U.S. Accredited Investors, and usher in a new age of investor-driven market innovation and competition.
We've assembled a core team of experienced and proven innovators and developers who are united by a common purpose of demystifying the world of finance and making private placement opportunities transparent and accessible to investors through education, data and technology.
Experienced go-to-market strategist with broad experience within the private market sector both international and domestic. A multidisciplinary leader.
Successfully founded and bootstrapped two companies to profitability. Emmy award winning work in post-production technology.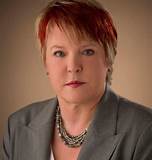 Sara Hanks, CEO Crowdcheck Inc.
Culture of Our Team
The Three Pillars of Leyline's Culture are: Simplicity, Transparency and Scholarship. Not merely a set of ideals, but rather they are practical principles that are upheld in everything that we do, and constantly stress-tested on an individual and organizational level.
We encourage our team to openly discuss all ideas, voice and hear out disagreements, and push every point of view to its absolute limit because we sincerely believe that it is only through such open discussion that we will be able to quickly uncover concerns and weaknesses before they get a chance to escalate into problems.
Our world comes prebuilt with many layers of complexity and uncertainty, which is why we are committed to Simplicity in the workplace. We believe that Simplicity in communications, expectations and actions enables us to be better at what we do. We are committed to Transparency because hiding the ball is just not our thing, and we believe that each member of our Team is entitled to know about every aspect of our business, goals and strategy. We are committed to Scholarship because learning should never be a one-and-done process, but rather should be a lifetime experience. Our Team is dedicated to maintaining, upholding, and keeping one another accountable for all Three Pillars of our Culture in everything we do.
We actively seek out and hire talented people who do not merely want to join Leyline, but rather who understand, appreciate and want to be a part of our Team's Culture and commitment to one another.